Powder Mill Campground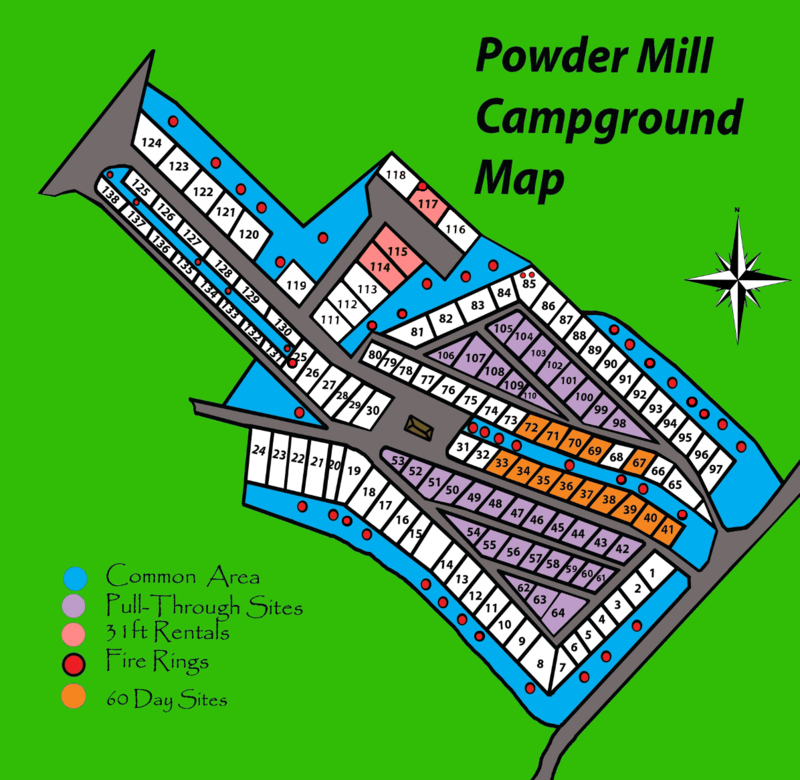 Located on Willow Gap Road, Powder Mill Campground offers full hook up 50 amp sites,water sewer and high speed Wi-fi.

One bathroom/shower house is available. Powder Mill is only a short ride from Cold Cave and tall oaks surround 3 sides of the campground.
Powder Mill has 14 extended stay camping sites.
Cloud 9 Ranch rental campers are available in this campground making it the perfect location if you are bringing a guest with you who needs a camper of their own.